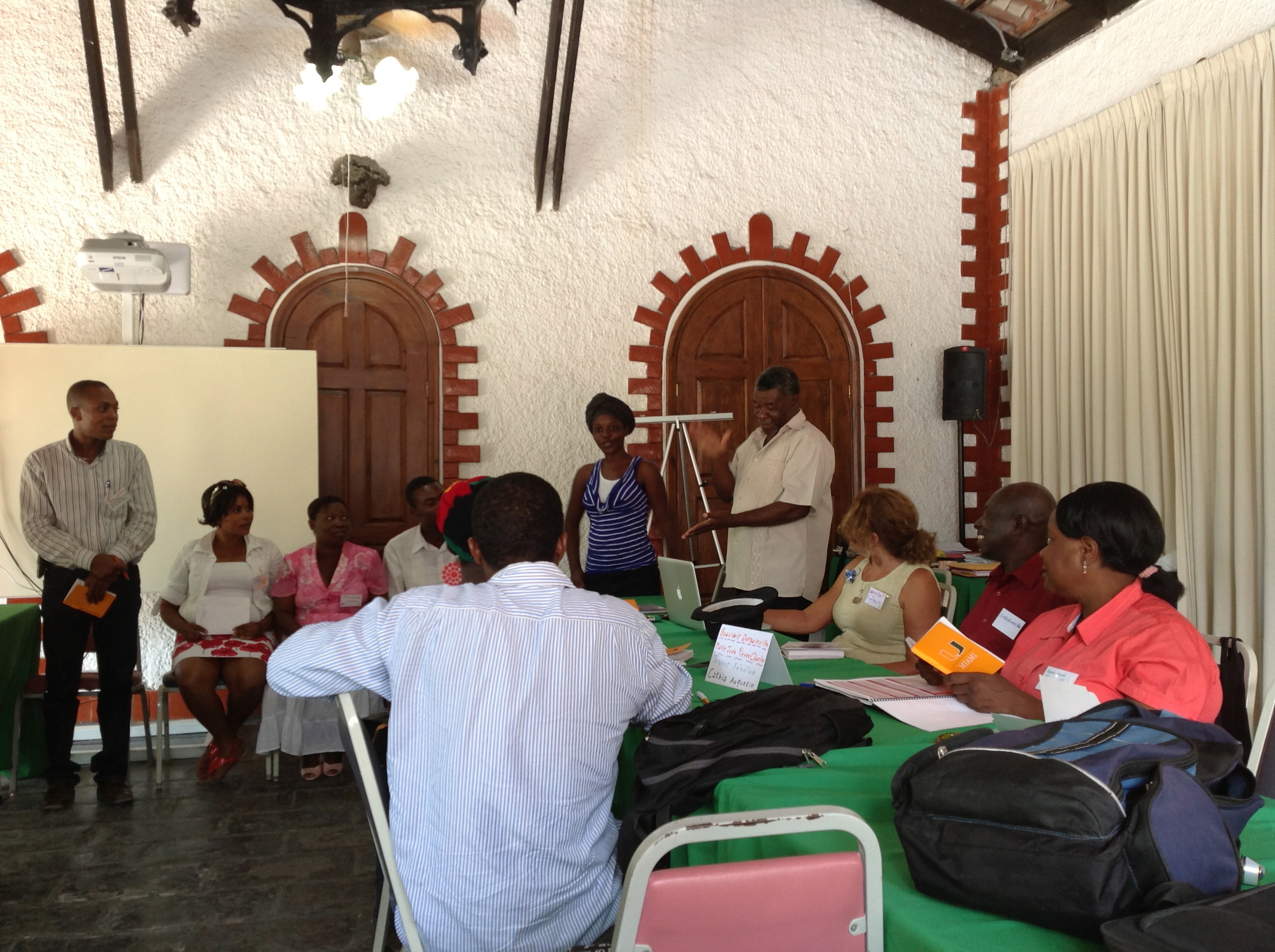 Teachers Mental Health Training Program
The specific aims of the mental health training program are to: a) train and provide ongoing support for health care providers, teachers, and community health workers in Haiti to identify, screen for, and offer support for mental health needs of individuals; b) prepare a selected group of trainees to become trainers in identifying, screening for, and offering mental health support; and c) prepare selected trainers to raise awareness about mental illness and importance of mental health in Haiti.
The Haiti Legacy Project
The Haiti Legacy Project is achievable through a generous grant from the Kellogg Foundation.  The project is created in 2014 by a team of Haitians under the leadership of Dr. Guerda Nicolas, professor in the School of Education and Human Development at University of Miami.   The key members of the development team are:  Guerline Sanon (Project Coordinator); Djevelyne Philleus (Research Assistant); Guerdiana Thelomar (Research Assistant).  The teachers' curriculum was developed by Dr. Sarah Quesda Coupet.  As the older generation of Haitian folk pass on, so may the history of the country with respect to slavery/ colonization and independence; and the significant contributions that Haiti played in demolishing (or abolishing) slavery in other countries is often forgotten.  The purpose of this project is to provide a one-stop space where Haiti's history of slavery/ colonization, revolution, independence in 1804, and the vertebrate impacts of its contribution to the world can be explored.  The legacy of Haiti should never be forgotten and must live on from generation to generation.  The website was created to ensure that the history of Haiti lives on through time and the legacy is documented for generations to admire.
Ayiti Community Trust
The Ayiti Community Trust is a grant making entities that addresses three essential pillars for a thriving Ayiti: environment, entrepreneurship, and civic education.  The trust is built on thoughtful and responsible leadership, transparency, and accountability.  We are happy to partner with the Miami Foundation where the funds will be housed and invested.  The creation of ACT could help protect the investments made by well-intentioned private donors in recent years by strengthening the capacity of local organizations to address their own problems. It will focus on three pillars: Environment, entrepreneurship, and Civic engagement. Water is the first target that cuts across all three. Once the endowment has been established, we will use the yield from the investment of the endowment to make grants to vetted organizations in Ayiti whose work focuses on the three pillars.
---
---