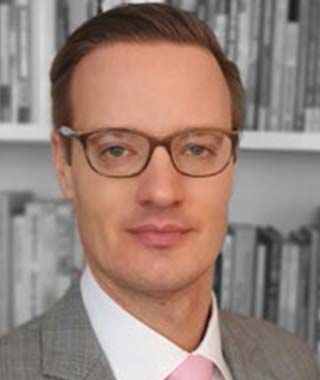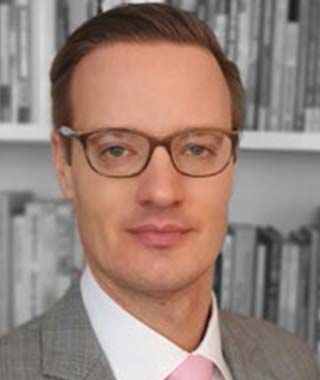 Joern Schlimm
Senior Manager Internal Audit & Risk Management
FIFA
---
As Senior Manager Internal Audit & Risk Management at FIFA, Joern has been responsible for designing and overseeing the implementation of a modern risk management framework in line with ISO 31000 and facilitating its implementation as a strategic management tool. Joern also leads internal audits and supports the continuous development of FIFA's internal audit approach and the positioning of internal audit as trusted advisors in the organization. In addition to his work at FIFA, Joern is pursuing his Ph.D. at the German Sports University Cologne, researching the risks and opportunities cryptocurrencies and metaverses present for sports organizations.Before joining FIFA, Joern founded a sports consultancy in Dubai offering governance and risk management services for sports organizations around the globe. Joern advised significant clients like the Asian Football Confederation (AFC) and conducted audits on behalf of the AFC across all member associations in Asia. His previous work experience also includes the Supreme Committee for Delivery & Legacy in Qatar, where he implemented their Quality Management System and served as Lead Auditor for the organization.
As a keen learner, Joern has obtained various professional certifications, including a Quality Management Systems Lead Auditor certification by the British Standards Institution and the International Register of Certificated Auditors. He is also a Certified Risk Management Professional based on ISO 31000:2018, ISO/IEC 27001:2013, and ISO 22301:2019. Before embarking on his journey in sports, he was a manager of PwC's Risk Management and Internal Audit practice and worked with the "Big4" for more than eight years in Europe and the Middle East.
Joern holds an MBA in Accounting and Finance (AACSB accredited) from the US and a German University of Applied Sciences Diploma in International Business. He is a Fulbright Alumnus, a member of the international honor society Beta Gamma Sigma and the Chartered Quality Institute incorporated by Royal Charter in England and Wales.
Joern has spent his life across the globe with his wife, two children, and two rescue dogs, having lived in Switzerland, the United Arab Emirates, Qatar, Germany, Venezuela, Spain, and the United States. He is fluent in German (native), English, and Spanish and studies Arabic.