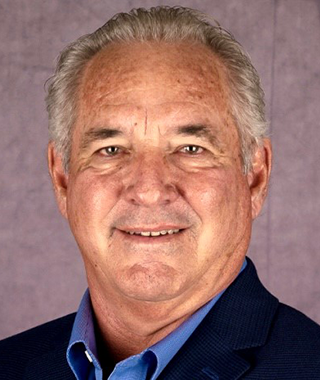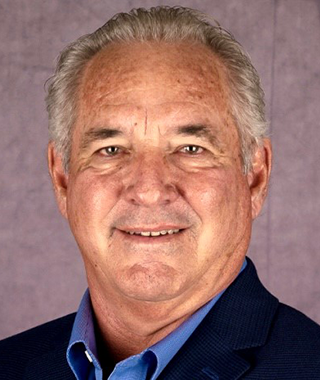 Dave Scott
Assistant Athletic Director for Game Management and Operations
Florida International University
---
Dave Scott is presently Assistant Athletic Director for Game Management and Operations at Florida International University having joined the Department in June of 2014. Scott directs all game management activities associated with athletic events for the Panther athletic program while working closely with game officials, police, fire rescue, security, parking, and concessions. He has also coordinated team travel for FIU Football including arrangements for air charters, ground transportation and hotel accommodations.
Prior to joining FIU, he served as the General Manager of US Road Sports & Entertainment of Florida and Race Director of the ING Miami Marathon in Miami, Florida from 2009-2013. During this time, the ING Miami Marathon grew from 15,000 runners in 2009 to two consecutive sellouts of 25,000 participants in 2012 and 2013. He was formerly the Assistant Athletic Director for Operations at the University of Miami from 1992 to 2009 and also served as Recruiting Coordinator for Football from 1987-91, during which time the Hurricanes were crowned as National Champions in 1987, 1989, and 1992. Scott also coordinated the team travel for UM Football as it made 17 bowl game appearances.
From 1981-87, Dave served as Assistant Baseball Coach at Miami. A most effective recruiter, Scott's talent search also brought home two National Championships for Miami in Baseball in 1982 and 1985 while playing in six consecutive NCAA Regional Play-offs. Scott held previous coaching experience at both the junior college and high school levels. Prior to his appointment at Miami, Scott was a successful Head Baseball Coach and Athletic Director at Florida College in Tampa from 1977-81. For one year, he served as assistant baseball coach at UM in 1976-77, and held a similar position at North Miami Beach High School from 1974-76 where he also coached football. Scott is credited with the creation of the Grand Illusion pick off play in the 1982 College World Series and also made two baseball instructional videos – "Mickey Mantle's Baseball Tips for all Ages" (Mickey Mantle, Whitey Ford and Phil Rizzuto) and "Play Ball With Mickey Mantle – Beyond the Basics" (Mickey Mantle, Gary Carter, and Tom Seaver).
Dave has enjoyed supervising and mentoring over 120 sports administration interns during his administrative career and has served as an adjunct faculty member in the Sports Administration program at the University of Miami and at St. Thomas University. He has been active in the sports management industry while serving as a member of the Board of Directors of the Stadium Managers Association and became President of the SMA in 2012-13 after two terms as Vice President. Additionally, he was a board member of the SMA Foundation which annually awards scholarships to aspiring sports administration majors.
Scott, a native of Miami, graduated from North Miami High School, holds a B.S. degree in Education and a M.S. degree in Education from Florida International University. He is most proud of being a member of the first graduating class of FIU in 1974 and also played on the first FIU baseball team in 1973.