The University of Miami (UM) Global Sport Administration Program (School of Education & Human Development), will be hosting its 6th Annual Sport Industry Conference (SIC) on April 7th, 2021.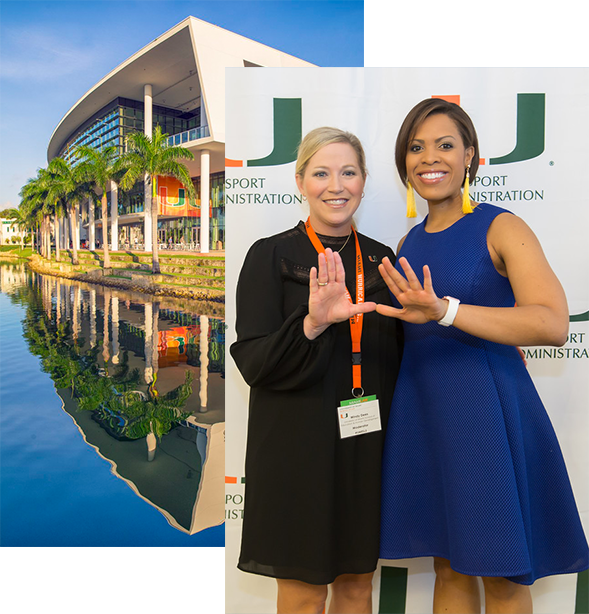 The SIC will feature engaging keynote speakers as well as breakout sessions that address the most relevant issues in the business of sport and entertainment.
The SIC will be held on UM's Coral Gables campus in the beautiful, Shalala Student Center.
2019 Conference Attendees
---
---

---
The UM Sports Industry Conference is a "must-attend" conference for sport professionals who want to establish connections with local and global experts. The conference stimulates networking and provides updated information about the trends in sports industry.
Marcelo Claudino
CEO, TopSoccer and TopConsulting
Session Topic

Time
(Eastern Time)

A guide to managing career and finances for women in Sports

Moderator:
Julianne Dinda
Contract Advisor and WNBA agent with Shark Sports Management

Panelists:
Yolanda Perez
Managing Director, Wealth Director with Fiduciary Trust
Rushia Brown
Director, Community Relations & Youth Sports for the LA Sparks

10:00 AM - 10:35 AM

VIP Meeting

Julianne Dinda, Yolanda Perez, Rushia Brown

10:40 AM - 11:00 AM

The Globalization of Basketball

Moderator:
Max Strauss
Brand Communications Senior Specialist for the Atlanta Hawks and State Farm Arena

Panelists:
Andrew Saltzman
Executive Vice President & Chief Revenue Officer, Atlanta Hawks & State Farm Arena
Steve Stowe
Vice President/Executive Director, Miami HEAT Charitable Fund
Adrian Griffin
Assistant Coach, Toronto Raptors

11:15 AM - 12:00 PM

VIP Meeting

Andrew Saltzman, Steve Stowe, Adrian Griffin, Max Strauss

12:05 PM - 12:25 PM

Esports: The Future of Sport

Moderator:
David Higdon
Global Head of Communications, Esports for Riot Games

Panelists:
Naz Aletaha
Head of Global Esports Partnerships & Business Development at Riot Games
Kristen Salvatore
Senior Vice President of Marketing for Cloud9 esports

12:30 PM - 1:15 PM

VIP Meeting

David Higdon, Naz Aletaha, Kristen Salvatore

1:20 PM - 1:40 PM

Soccer's global growth through regional partnerships

Moderator:
Clementina Riobueno
Sr. Marketing Coordinator for Van Wagner Collegiate Services Division

Panelists:
Patrick Lowe
Head of Partnerships, LaLiga North America

1:45 PM - 2:15 PM

VIP Meeting

Patrick Lowe, Clementina Riobueno

2:20 PM - 2:40 PM

A conversation with Marc Ratner, Senior VP of Government and Regulatory Affairs for UFC

Moderator:
Joe Setley
Sr. Manager of Social Media, UFC

Panelists:
Marc Ratner
Senior VP of Government and Regulatory Affairs for UFC

5:00 PM - 5:30 PM