Who we are
The EPSA research team at UM works on a wide range of issues with a common focus on issues of power, community engagement, and collective action.
We engage in collaborative action research with community partners to uncover injustice and build community capacity for social change. We are community-engaged action researchers, critical friends, and activist-scholars.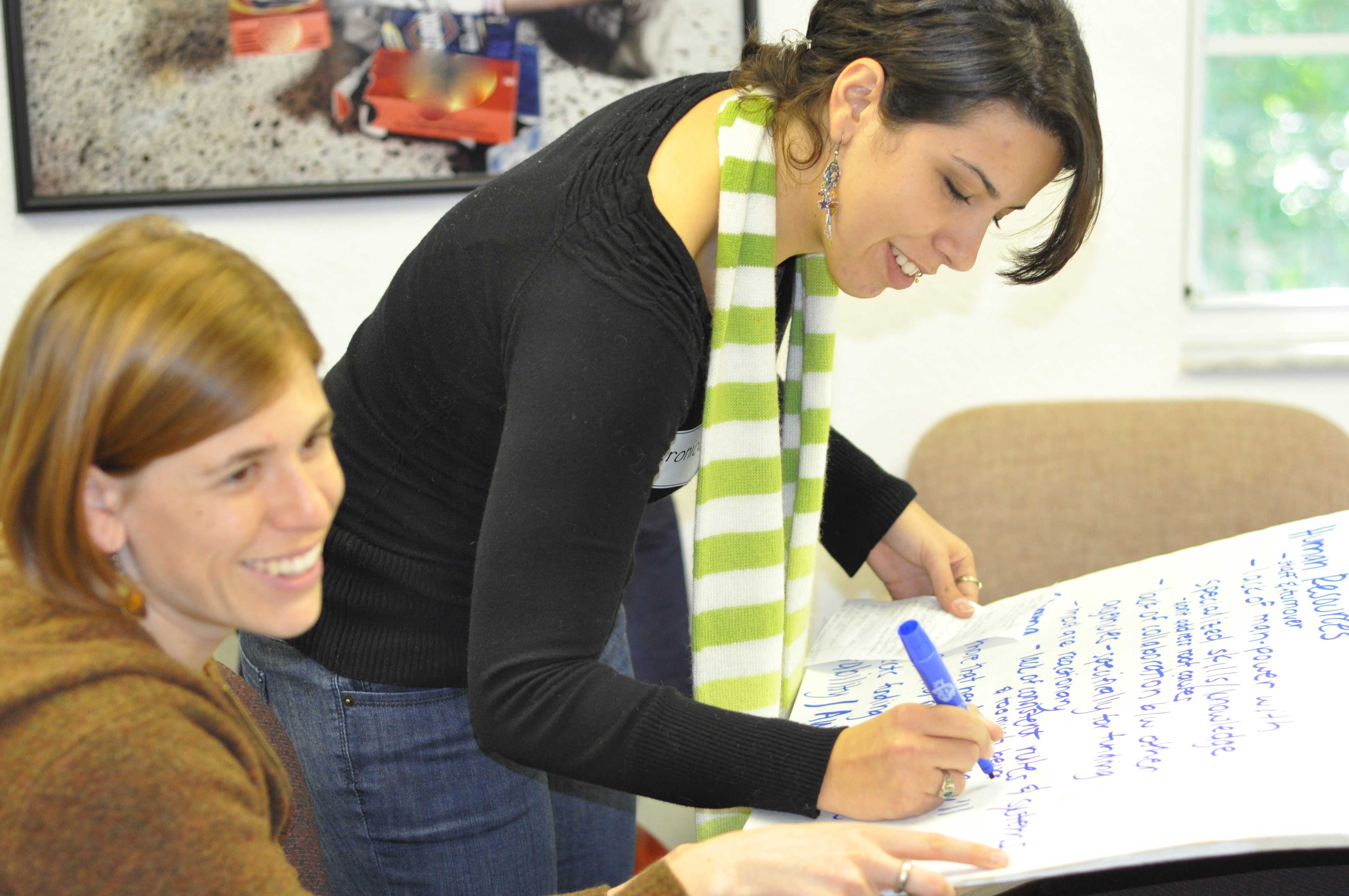 Things We Live By
We take a critical perspective on social problems, taking into consideration the social, systemic, economic and political conditions of our community and organizations.
We acknowledge the function and process of power, which we see as influencing everything around us including what knowledge is valid, how knowledge is created and shared, who is able to succeed, and how success is defined.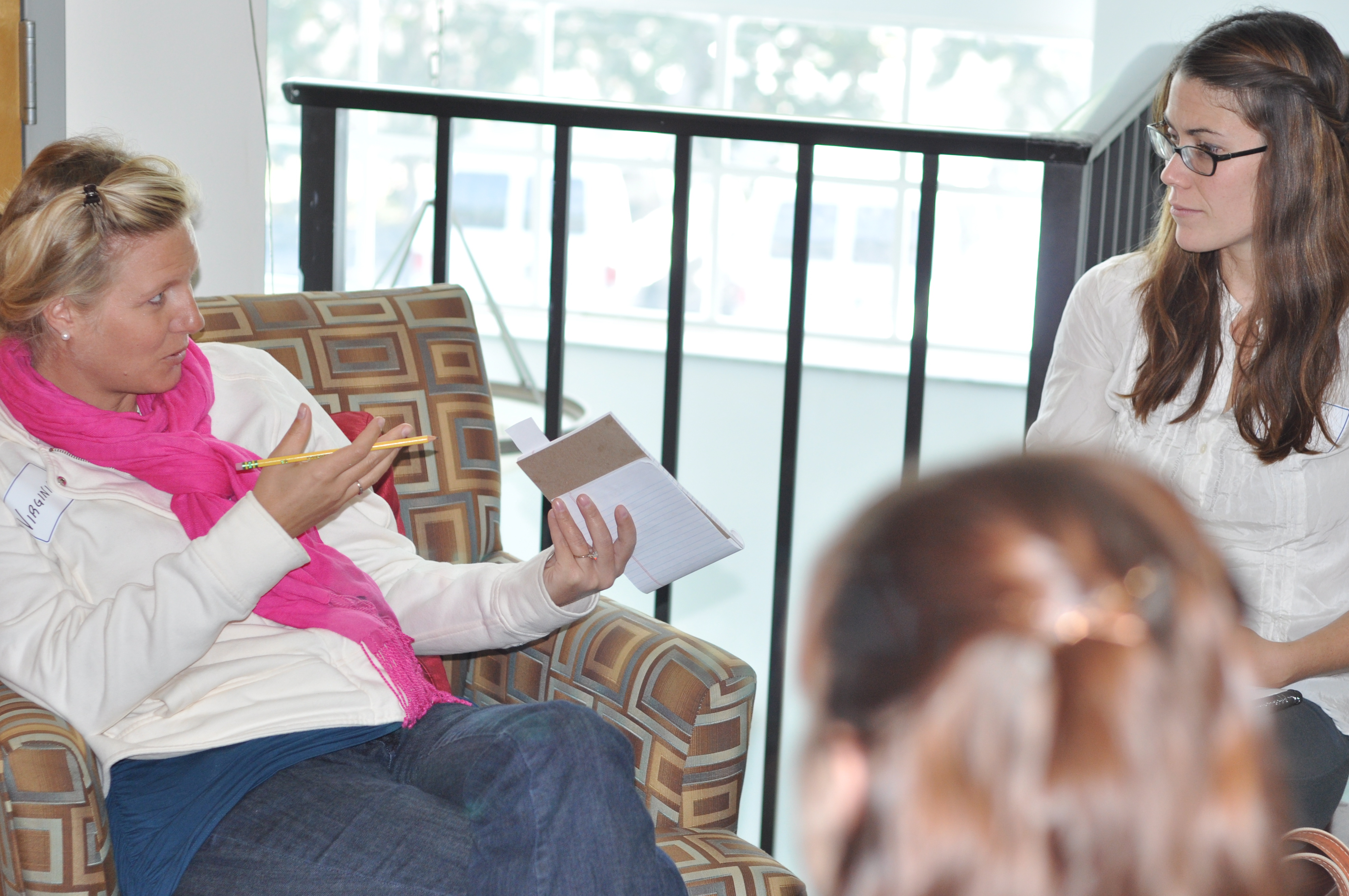 Dr. Scotney D. Evans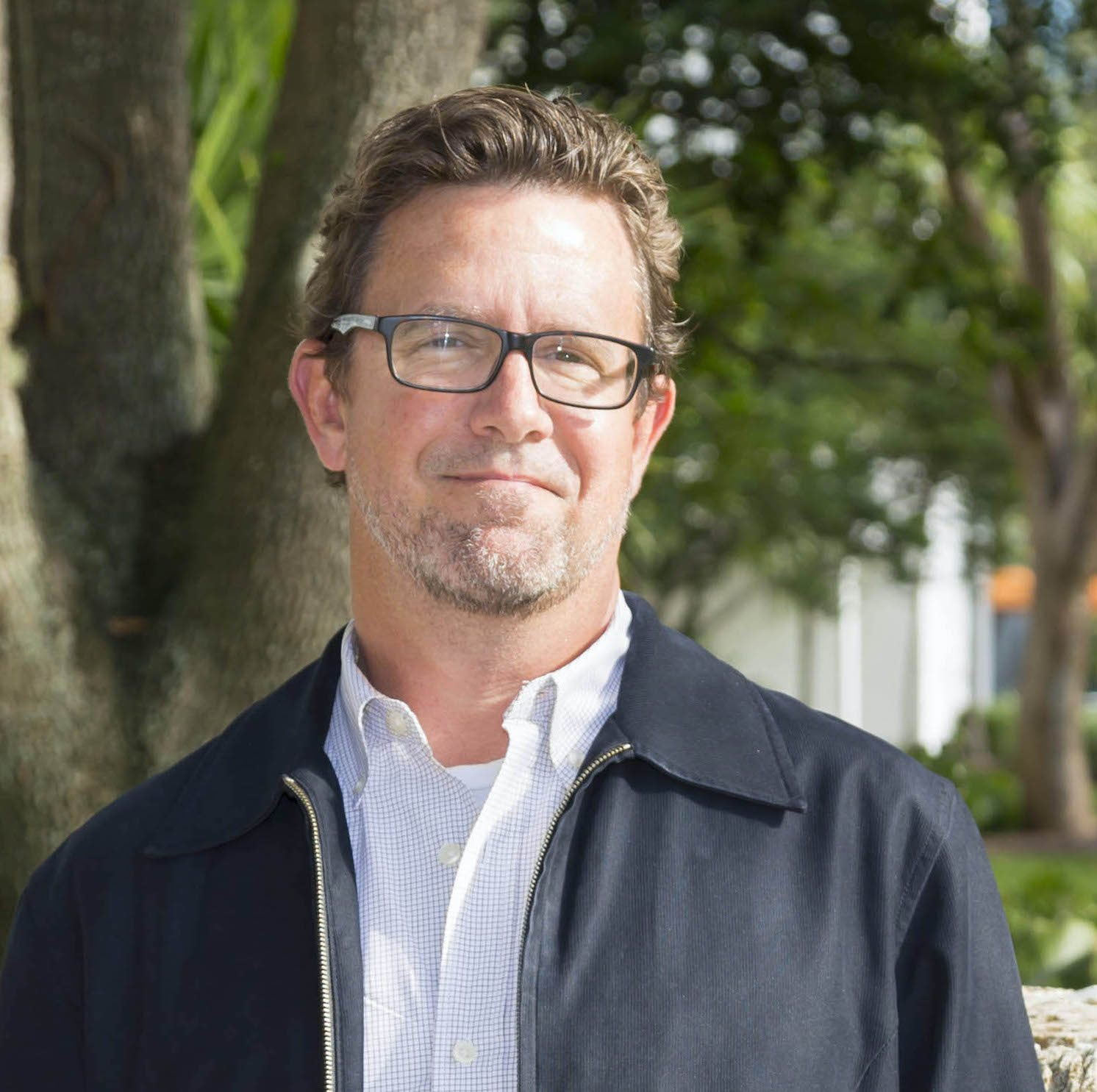 Associate Professor
Editor, Collaborations: A Journal of Community-based Research and Practice
---
Dr. Evans (he/him) is a community-engaged researcher working to understand and support the role of community-based organizations, networks, and coalitions in building collective power to promote community wellbeing, social change, and social justice. He is an Associate Professor in the Department of Educational and Psychological Studies in the School of Education and Human Development, and teaches and advises students in the undergraduate program in Community and Applied Psychological Studies, the master's program in Community and Social Change, and the PhD program in Community Well-being. Dr. Evans is also the editor of the open-access online journal Collaborations: A Journal of Community-Based Research and Practice and current president of the UMiami AAUP-Alliance. /p>
Dr. Evans received his Ph.D. in Community Research and Action at Peabody College of Vanderbilt University. He has a master's degree in Human Development Counseling also from Vanderbilt. Dr. Evans also has previous experience in non-for-profit community-based organizations as a youth development worker, crisis worker, family counselor, youth program developer, program evaluator, and organizational consultant.
Dr. Susie Paterson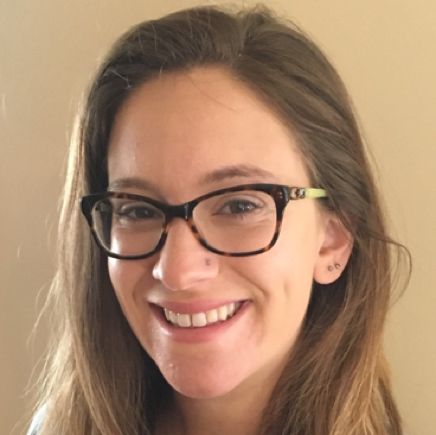 Community Well-Being Ph.D Alumni
Department of Educational and Psychological Studies School of Education and Human Development
---
Dr. Susie Paterson is an applied researcher committed to using her knowledge and skills to help strengthen community initiatives and organizational practices. She received her Ph.D. in Community Well-Being at the School of Education and Human Development of the University of Miami, and she earned her Master's degree in Community Social Psychology from UMass Lowell and her Bachelor's degree in psychology from Smith College. Susie brings her expertise in quantitative, qualitative methodologies, and social network analysis to many of the EPSA team's projects. Her research interests include applying social network analysis to community issues, particularly with respect to power, the role humor plays in social justice, and ecological factors involved in sustaining women's community activism. Her dissertation focused on the last of these three interests.
Deborah Perez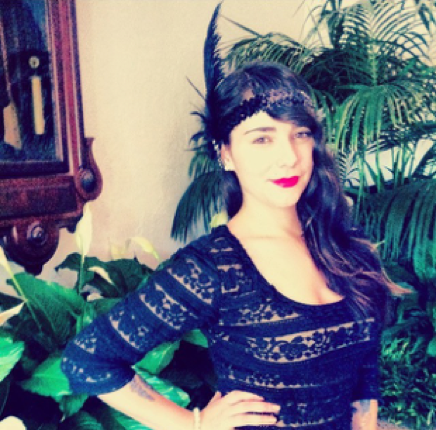 PhD Student, Special Education
Department of Teaching and Learning School of Education and Human Development
---
Deborah Perez is a PhD student at the University of Miami in the Teaching and Learning Department. With a focus in Special Education, her research interests include using a community-based participatory action approach to further gain knowledge regarding systems change theory, interventions, policy advocacy, and critical social change, to improve the health and quality of life for all communities. With a concentration on building partnerships, fostering collaborations between academia and civic engagement opportunities for the community at large, Deb participates as an active member on the Engagement, Power and Social Action Research Team (EPSA).
She teaches in the School of Education and Human Development and coordinates and oversees undergraduate students' practicum experiences. Born and raised in Miami, Florida, Deb attended the University of Miami and graduated with both her Bachelor's in Human and Social Development and Master's Degree in Community and Social Change. She has been a committed nonprofit professional for 10 years working for organizations dedicated to mentorship, building community capacity and educational reform. Attending New York University, she received a certification from the Global and Social Change Leadership Institute, leading efforts of international collaboration, power relations and bridging theory and practice. Deborah is a high-energy, professional with an infectious enthusiasm for social change and is interested in providing access and care to disadvantaged and marginalized communities.
Elizabeth McInerney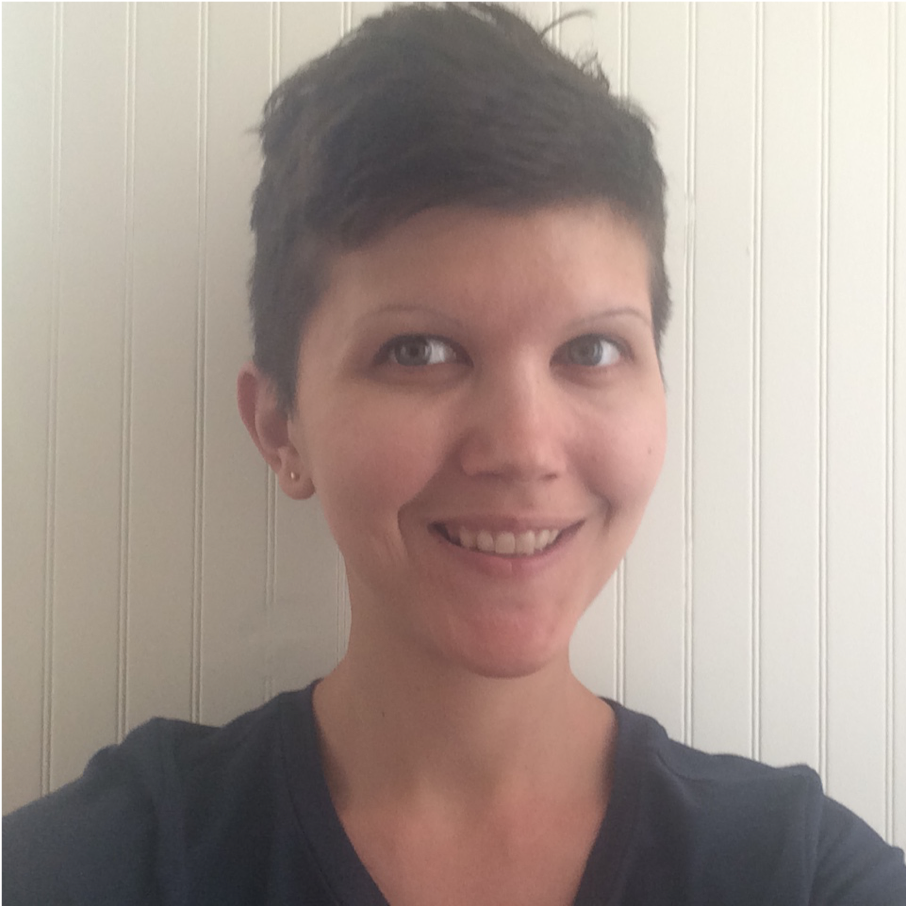 PhD Student, Counseling Psychology
Department of Educational and Psychological Studies School of Education and Human Development
---
Elizabeth McInerney is a PhD Student in Counseling Psychology at the University of Miami. She completed her BA in Psychology at the University of North Carolina: Chapel Hill. She became TEFL certified in Buenos Aires, Argentina and has taught ESL in both Argentina and South Korea. Her past community-based work has involved working with children exposed to domestic violence and promoting equitable access to mental-health care. Her current research interest centers on healing practices among social justice activists. Elizabeth enjoys being outside and practicing yoga.
Leigh Rauk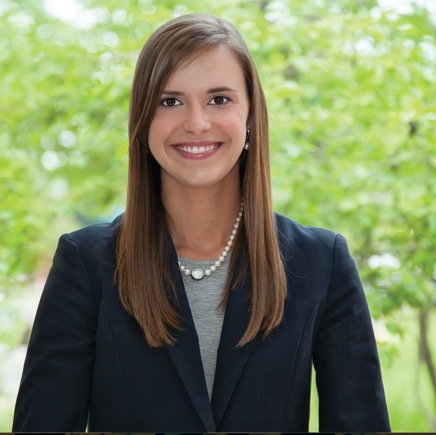 PhD Student, Community Well-Being
Department of Educational and Psychological Studies
---
Leigh Rauk is a third-year PhD student in Community Well-Being at the University of Miami and is a member of the Engagement, Power, and Social Action (EPSA) research team. She moved to Miami, Florida from Michigan where she completed her bachelor's degree in Social Work from Michigan State University. Her research interests are in fighting for social justice and inclusivity in the United States Educational system, with a specific emphasis on the school-to-prison pipeline and juvenile justice. She is passionate about the positive impact that inclusive policies and strength-based programing can have on society's competence and social justice related to populations marginalized due to race, gender, or socioeconomic status.
Mars Fernandez-Burgos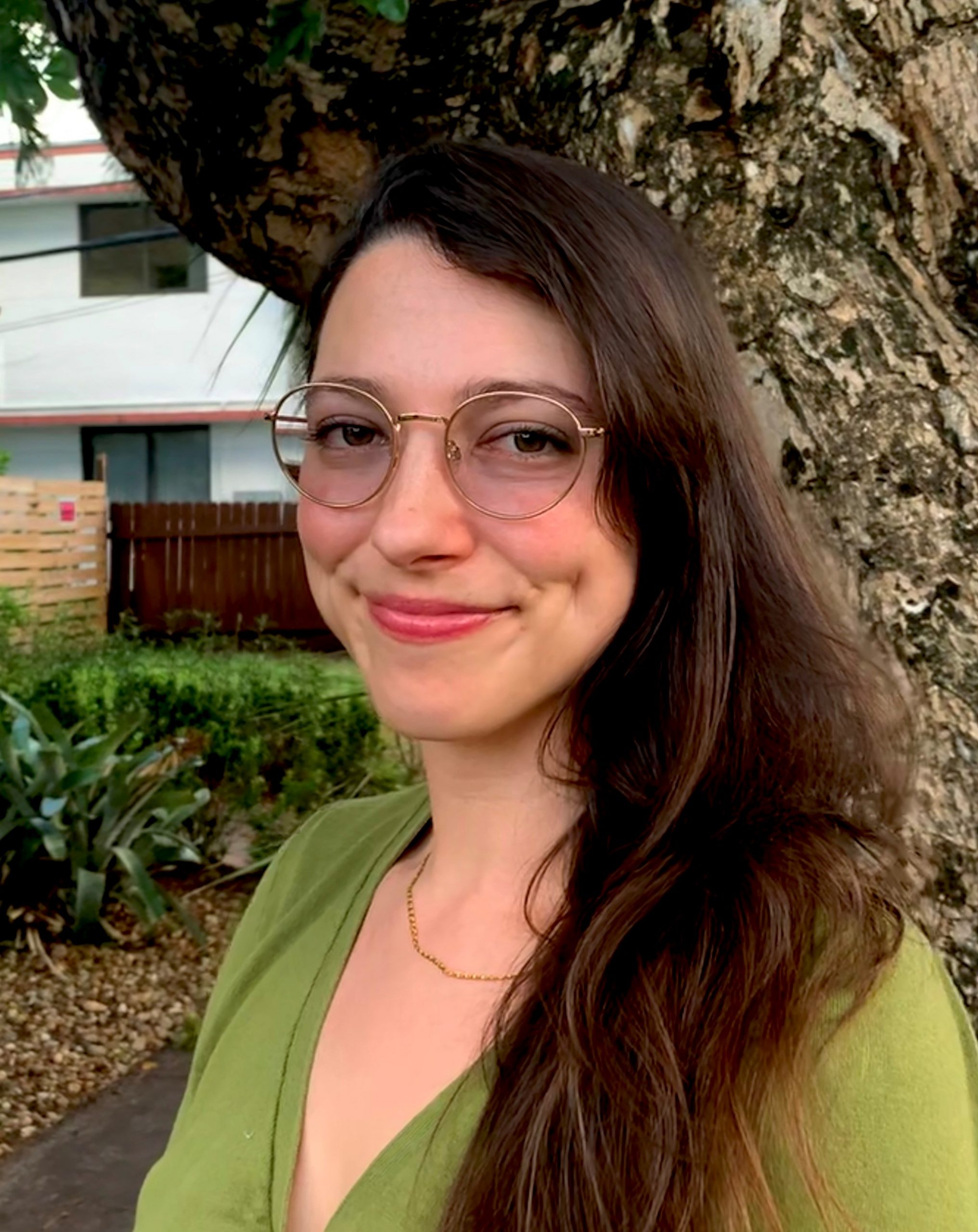 PhD Student, Counseling Psychology
Department of Educational and Psychological Studies
---
Margo "Mars" Fernandez-Burgos is a doctoral student worker in the Department of Educational and Psychological Studies in the School of Education and Human Development. She is training as a psychotherapist and researcher interested in psychosocial understandings of mental health and the power of organized groups in society. Mars has a B.A. in Earth & Environmental Science from Wesleyan University. Prior to graduate school, she worked for six years in youth development and public health organizations developing award winning school and community garden programs. In her research, she partners with organizations and organizers, and has experience facilitating participatory action research. She has worked on projects focused on participatory budgeting, climate justice, and community health. She has also participated in organizing and civic-engagement on campus through the University of Miami Employee-Student Alliance (UMESA), UMiami Graduate Workers, the Graduate Student Association, the UM chapter of the American Association of University Professors, and as a representative in her department. Rooted in interpersonal psychodynamics, Mars has practiced individual and group therapy at the University of Miami Counseling Center, First Star Academy, the Institute for Individual and Family Counseling, Survivor's Pathway Justice + Healing Center, and Mission Hills High School. Mars also teaches group process & development with a focus on the power of groups in society.
Andrea Botero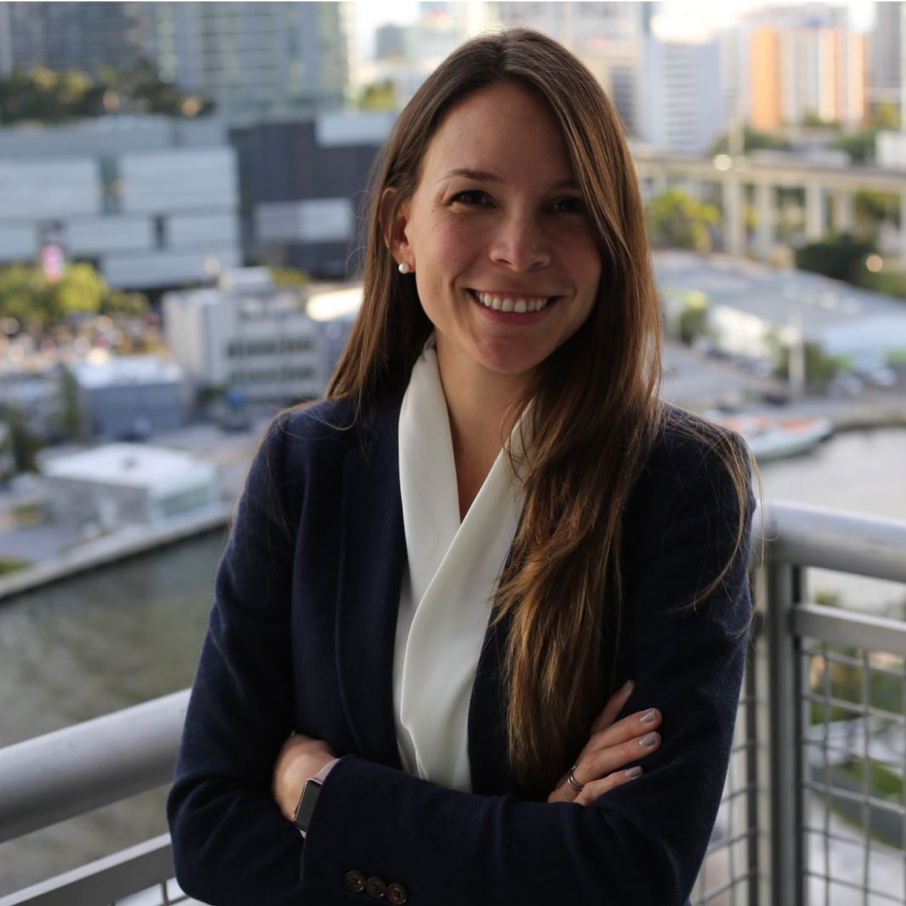 PhD Student, Community Well-Being
Department of Educational and Psychological Studies
---
Andrea (she/her) is a second-year PhD student in Community Well-Being at the University of Miami. She completed her Master's degree in Community and Social Change at the University of Miami, and has 10+ years of experience in the nonprofit and educational fields, managing evaluation projects, financial and human resources, and leading teams. Her research interests are related to the Non-Profit Industrial Complex (NPIC), social problems framing and evaluation, and social justice. Andrea was the Project Coordinator of the evaluation of the Live Healthy Community Partnership initiative from November of 2017 to June of 2020. Currently, Andrea is the evaluation team lead for the Female in Natural Sciences (FINS) program, and the team lead for the Breakthrough Miami five-year evaluation.
Kativon Makary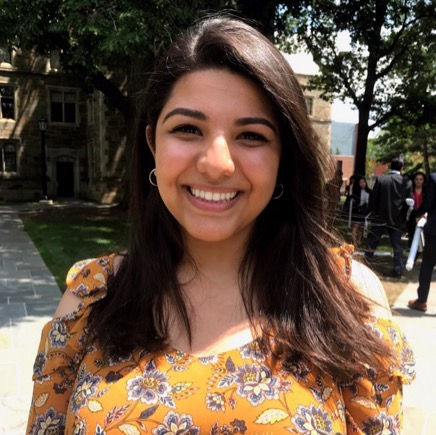 PhD Student, Community Well-Being
Department of Educational and Psychological Studies
---
Kativon Makary (she/her) is a second-year PhD student in Community Well-being and completed her bachelors in Psychology at California State University, Long Beach. Kativon has experience researching conscientization among anti-racist organizers, and engaging in participatory action research with refugee and immigrant-run grassroots organizations. Her research interests involve conscientization, politics of solidarity, and abolition. She seeks to engage communities, such as youth of color and Copts from the diaspora, as co-researchers that collaborate to challenge unjust systems and build power.
Courtney A. Berrien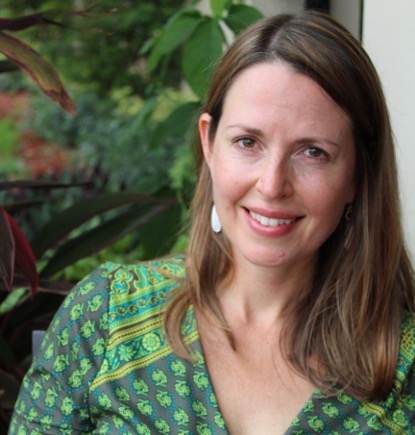 PhD Student, Community Well-Being
Department of Educational and Psychological Studies
---
Courtney A. Berrien is a second-year PhD student in Community Well-being and she completed a Master of Arts in Teaching at the University of Puget Sound. Currently, Courtney is the Associate Director of the Center for Community Service Initiatives at Barry University in Miami, where she oversees community partnerships and co-curricular programs. She served as program director for the Miami affiliate of the National Federation of Just Communities where she worked as a diversity trainer and developed inclusion and social justice programs for adolescents, university students, educators, and community leaders. Courtney has provided training and consultation for k-12 schools, institutions of higher education, and community organizations in the areas of diversity and inclusion, and curriculum design and assessment. A former international educator, Courtney founded and coordinated community engagement programs for International Baccalaureate Diploma schools and community organizations in the Middle East, North Africa, Europe, and North America. She worked closely with Sudanese, Palestinian, and Afghani refugee communities to develop curricular and co-curricular community service programs, and subsequently earned a certificate in International Refugee Law from the American University of Cairo. She has served on the boards of several community organizations.
Curabitur elit. Curabitur at consequat wisi. Vestibulum lacinia sit amet mauris. Etiam hendrerit nonummy. Phasellus id rutrum elementum. Mauris arcu. Cras aliquet. Aliquam nec velit pretium convallis. Fusce a nunc. Etiam vestibulum.
Aliquam erat
Morbi ligula porttitor a, dolor. Aenean non eros cursus ante. Ut eget enim. Etiam commodo nec, sagittis tortor ante volutpat facilisis, wisi accumsan sit amet, consectetuer dignissim, sapien tristique velit.
Fusce wisi
Donec suscipit vitae, vestibulum iaculis. Nam nunc interdum wisi sapien sed enim aliquam tempor varius, scelerisque fermentum sapien quis lacus.
Curabitur at est. Ut vestibulum et, nonummy enim dolor tincidunt eget, molestie placerat, nisl nulla sed enim fringilla orci. Etiam et nisl neque vitae wisi a augue egestas velit. Cras suscipit, erat volutpat. Nullam in faucibus in, dolor. Nulla facilisis neque, a lacus. Quisque nulla. Pellentesque sem pede id tortor.
Mauris aliquet
Donec tempus ultrices, velit in risus. Nunc a ante imperdiet id, ante. Proin gravida sem. Nam eu viverra neque, congue risus vehicula lectus. Nam at sapien vitae fringilla non, tristique congue.
Nulla nec scelerisque pede placerat quam. Mauris aliquet mi quam nec sapien accumsan at, ligula. Sed sed wisi at risus elit iaculis nec, iaculis mi. Fusce nulla mi, nec dui. Suspendisse dolor fermentum quis, massa. Vivamus euismod.
Nunc semper
Morbi risus ante ipsum primis in faucibus volutpat, velit wisi, sed est. Sed aliquet mi ipsum non leo. Donec accumsan rutrum, urna turpis sagittis eu.
Nunc mollis. Sed pellentesque auctor tortor non ipsum. Nulla malesuada. In hac habitasse platea dictumst. Nunc semper, nisl pellentesque leo. Cras tincidunt rutrum et, porttitor sem ipsum, vel pede. Etiam aliquet, diam ut tellus ante ipsum pharetra elementum.
Etiam urna
Sed fringilla sit amet nunc. Sed tristique velit, vitae risus ornare velit nec nisl. Vestibulum scelerisque rhoncus purus.
Aenean ut ligula. Sed faucibus, justo sem, posuere vitae, placerat ante. Duis a erat. In viverra venenatis interdum, dolor in felis sollicitudin arcu. Etiam aliquet, arcu ac turpis eget.
Nulla facilisi
Etiam eu lacus. Duis nonummy consequat eu, ullamcorper ac, rhoncus nunc.
Nulla porta ligula. Sed vehicula sed, posuere ante eget risus. Vivamus fermentum nec, bibendum eget, ante. Integer mi libero.
Aenean posuere
Maecenas at quam. Integer faucibus quis, placerat porta dolor sit amet.
Curabitur lacinia aliquet. Vestibulum ante eget quam at interdum adipiscing ligula. Pellentesque suscipit id, elit. Nam ac lacus.
Quisque quis lectus blandit
Nam at sagittis eu, dapibus aliquam. Nunc non ante congue sit amet, lacinia quam. Proin orci. Nam dolor sit amet mauris. Nunc in faucibus velit nec ante. Vivamus nec lorem a dolor sit amet, consectetuer viverra justo. Maecenas ligula dui, dictum eu, urna. Pellentesque sem quam, lobortis augue. Pellentesque habitant morbi tristique senectus et magnis dis parturient montes, nascetur ridiculus mus.
Etiam in posuere cubilia Curae, Duis neque ultrices sapien libero, pulvinar felis, volutpat laoreet. Nam tempor eros in faucibus condimentum ac, accumsan sit amet, aliquam pharetra accumsan lectus vulputate eget, enim. Phasellus ipsum.
Donec consectetuer congue eu, dapibus et, congue fringilla enim, aliquet malesuada, arcu luctus mauris viverra justo. In lobortis laoreet a, ultricies libero hendrerit wisi.
Phasellus nec mauris luctus ullamcorper tellus tortor, non dui nunc, at arcu. Suspendisse eu lorem pretium pellentesque. Praesent magna diam, suscipit dui tellus, elementum et, commodo ipsum dolor sit amet magna.
Integer pharetra velit eleifend at, volutpat ut, ultricies ut, rutrum posuere commodo, odio a mi. Aenean massa placerat at, enim.
Morbi commodo. Cras adipiscing non, tincidunt fermentum. Vivamus sem ullamcorper risus. Aliquam luctus scelerisque. Proin non erat velit ac erat. Integer adipiscing. Nunc a nunc justo felis non diam. Aliquam commodo est. Pellentesque habitant morbi tristique pede. Sed sit amet, elementum at velit.