DO YOU KNOW …
how school systems can support teachers and build a more positive school environment?
With the current exodus of teachers from the profession, according to Kaufman and Diliberti (2021), school systems can better support teachers to retain them in the field.
"School systems that support educators in thoughtful ways could build a more positive school environment for teachers and students alike, and ameliorate the pandemic's negative impact on learning. Furthermore, creating space for collaboration and giving teachers a more meaningful say in decision-making could help improve morale and ensure teachers' concerns are addressed as schools continue to alternate between remote, in-person, and hybrid instructional models."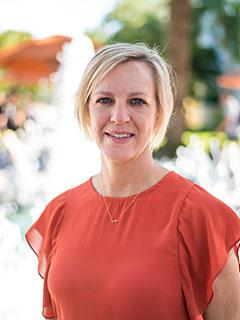 Mary A. Avalos, Ph.D.
Mary Avalos is a research professor in the School of Education and Human Development's Department of Teaching and Learning. Her research interests include well-being, teacher development, professionalism and instruction for diverse students.