Financial literacy a 'good beginning' for Florida students
As a requirement for graduation, the state now mandates public high school students to pass a course that teaches the basics of finance.
Only about 34 percent of United States residents can answer at least four out of five basic financial literacy questions on a survey by Finra, the Financial Industry Regulatory Authority, a government-authorized organization that oversees U.S. broker-dealers.
How to Talk to Your Child about the Cost of Living Crisis
CEWRC partner, City Pay it Forward featured in How to talk to your child about the cost of living crisis.
An increase in the cost of living is a fact of life at the moment. For some of us as adults it can seem daunting, so it's no surprise that our children may feel some of that anxiety too. Our natural instinct is often to protect our children from any worry or concern, but it's also true that kids will always pick up on things, whether from the news, the school playground or stuff they overhear at home.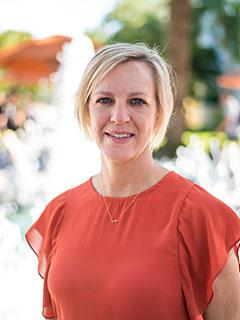 Mary A. Avalos, Ph.D.
Mary Avalos is a research professor in the School of Education and Human Development's Department of Teaching and Learning. Her research interests include well-being, teacher development, professionalism and instruction for diverse students.