Below we describe the major training activities undertaken in 2015 by the SBIRT team, the Stats-U team, and the Melissa Institute teams that form the CEW-RC. These training accomplishments have allowed the CEW-RC to honor its mission toward the staff development and training of students, professionals, and human service providers who serve our community.

SBIRT Motivational Interviewing
SBIRT is an easy to learn evidence-based practice that is based on Motivational Interviewing principles.
Training Activities
One of the major training programs under the direction of Dr. Santisteban, that was moved into the CEW-RC is a 3-year program focused on training service providers and students on an evidence based practice "SBIRT." SBIRT stands for Screening, Brief Intervention, and Referral to Treatment.
The identification of more individuals with early stage and harder to detect substance use problems will increase the number of individuals that actually get the care they need. This approach moves the healthcare system toward a public health approach that promotes healthier behavior rather than wait until more severe symptoms and complications emerge that are typically much harder and more expensive to treat.
Training of health students and professionals takes place both locally and also across the state.
Over the past 2 years this program has provided training to nearly 1,000 students (studying counseling, social work, and nursing) and professional providers in the community. This effort extends outside of the classroom with the idea of creating expertise at different service providing locations that do critically important work in our community (such as Camillus House). By building SBIRT expertise in those agencies, the program can be sustained after our training grant is over. Unfortunately, our training and mentoring funds will run out in August 2016 and we will explore ways to seek additional funding so that this important work is not lost.
SBIRT is an easy to learn evidence-based practice that is based on Motivational Interviewing principles. SBIRT identifies individuals who may be using alcohol or illicit drugs/prescription medications in ways that are harmful to their health. This is not limited to drug or alcohol abuse, but focuses most on use levels that may be just frequent enough to cause health problems. The Motivational Interviewing skills help the healthcare professional talk to a patient about these sensitive subjects without being pushy or turning the patient off. It also increases the effectiveness of the conversation focused on making healthy lifestyle changes related to their alcohol and/or prescription and illicit drug use.

CIFFTA Family Therapy
CIFFTA is a multi-component treatment that consists of family focused and individually focused interventions.
The 7 Step Certification Process
The full CIFFTA training leading to certification of therapists in a program consists of 7 steps and is outline below. Trainees desiring only "exposure" to the CIFFTA treatment (counselors/agencies that have not yet made the decision to fully implement or adopt CIFFTA) can choose to participate in a package consisting only of steps 1 and 5. Other training experiences can be tailored to meet the trainee's needs.
Step 1
Trainees will be granted access to the CIFFTA Training website for a self-guided on-line orientation. Here the trainee learns all of CIFFTA's concepts and terms, and begins to distinguish process and content. The trainee learns about all three components, and how these components work together in synergy. Additionally the trainee begins to learn how to conceptualize a case systemically.
Step 2
The CIFFTA training team visits the agency, engages program staff, helps the agency increase its readiness to adopt a new practice, and increases motivation to self-assess and modify current practices that are not helpful. Agency representatives are also taught how to create the tailoring report that they would want/need. This ½ day activity will be followed by the formal training in CIFFTA over the next 1 ½ days.
Step 3
The CIFFTA training team supports the agency to create a system in which agency assessment reports are incorporated into the CIFFTA database so that tailoring reports can be generated and therapists are given access to the tailoring report and treatment recommendations.
Step 4
The new CIFFTA-trained clinicians begin seeing families and submit recorded sessions to the CIFFTA training team for tailored adaptation of future training and coaching. Individualized feedback is provided.
Step 5
The CIFFTA training team provides a four hour on-line workshop on coaching and further training.
Step 6
A second two day training is provided to deliver face-to-face coaching, live supervision, and to begin to identify who should be supervising CIFFTA at the agency. Training for agency supervisors is recommended.
Step 7
The CIFFTA training team provides ongoing coaching (explained below). Therapists become CIFFTA trained and certified. To ensure CIFFTA's full integration into the agency, the CIFFTA training team must also continue working with the agency's on-site supervisor.

Well-Being
Interpersonal, Community, Occupational, Physical, Psychological, and Economic Well-Being.
The What and How of Well-Being
Well-being consists of a positive state of affairs in six domains of life that form the acronym I COPPE: Interpersonal, Community, Occupational, Physical, Psychological, and Economic. To achieve well-being in all the I COPPE areas of life, we need to develop strategies and leverages drivers of change. There are seven key drivers of change: Behaviors, Emotions, Thoughts, Interactions, Context, Awareness, and Next Steps (BET I CAN). Each one of the BET I CAN drivers of change consists of two skills. During the workshop participants will learn the 14 skills that can promote well-being in all the major areas of life. There are two versions, one for professionals and one for the community at large. This workshop is typically delivered in two-half days.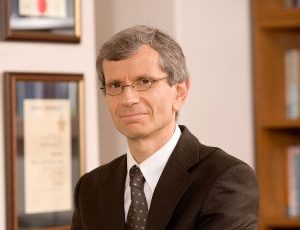 Dean Isaac Prilleltensky
Dean, School of Education and Human Development
Vice Provost for Institutional Culture
Professor of Educational and Psychological Studies
---
Dr. Isaac Prilleltensky is Dean of Education and Human Development at the University of Miami, the inaugural Erwin and Barbara Mautner Chair in Community Well-Being, and the Vice Provost for Institutional Culture. He has published eight books and over 120 articles and chapters. His interests are in the promotion of well-being in individuals, organizations, and communities; and in the integration of wellness and fairness. He is the recipient of the 2014 "Lifetime Achievement Award in Prevention" by the Society for Counseling Psychology, Division 17 of the American Psychological Association. He is also the recipient of the 2011 "Distinguished Contribution to Theory and Research Award" of the Community Psychology Division of APA. In addition, he received the John Kalafat Award for the Practice of Community Psychology from the same division of APA. He is leading an interdisciplinary team developing assessments and online interventions to promote interpersonal, community, occupational, psychological, physical, and economic (I COPPE) well-being. Isaac is a fellow of the American Psychological Association and of the American Educational Research Association.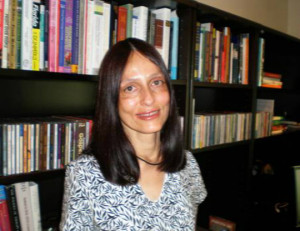 Dr. Ora Prilleltensky
Adjunct Assistant Professor of Educational and Psychological Studies,
School of Education and Human Development
---
Ora Prilleltensky received her Ed.D. in Counseling Psychology from the University of Toronto (OISE) in 1998. She is the author of Motherhood and disability: Children and choices (Palgrave, 2004) and the co-author of Promoting well-being: Linking personal, organizational and community change (John Wiley & Sons, 2006). Dr. Prilleltensky directed the major in Human and Social Development until 2012 when she left her position due to health issues. Dr. Prilleltensky is a wheelchair user who has a personal and a professional interest in Disability Studies. She is currently serves on the Miami Commission on Disability Issues (CODI).

STATS-U
Statistical Supporting Unit of the Dunspaugh-Dalton Community and Educational Well-Being Research Center.
Overview
Under the excellent work of its director, Dr. Soyeon Ahn, the Stats-U team provides methodological support to UM researchers and graduate students.
The CEW-RC and Stats-U also put on a grant writing workshop in December for faculty members. The meeting was very well attended and a number of follow-up meetings were scheduled for 2016 for those who want feedback on their grant proposals.

Finally, the STATS-U Help Desk continued to support students throughout the year.
Two outstanding workshops were organized during the last half of 2015 by Stats-U Director Dr. Ahn and her colleagues for students and community attendees.
Training Activities
The Help Desk is staffed by research methodology consultants who provide consultation on quantitative research methodology (e.g., research design, data collection, statistical analysis). Help Desk consultation is expected to be particularly useful for UM researchers who are planning studies and analyzing data, and UM graduate students who are planning and conducting thesis and dissertation research.
In some instances, a researcher may require support exceeding that available from the Research Methodology Help Desk, such as extended help with the writing of methodological components of a grant, or running analyses for a funded project. In such instances, extended methodological support is available.
A variety of training sessions, workshops, and seminars are provided on current methodological issues, such as statistical techniques, issues associated with causal inference, and statistical software.
Item Analysis Workshop
---
Description/Purpose: This session examined the principles underlying the use of item analysis to help determine the effectiveness of multiple-choice test items or survey items. The workshop provided information on item difficulty, item discrimination, and distractor analysis and how to interpret them to identify strong and weak items. The session provided participants the opportunity to analyze sample datasets using SPSS and jMetrik.

Led by: Cengiz Zopluoglu, Ph.D., Assistant Professor, Department of Educational and Psychological Studies, University of Miami.

Date held: September 11, 2015

Attendees: There were 17 registered participants
Intensive Two-Day Missing Data Analysis Workshop
---
Description/purpose: The focus of this workshop was to familiarize participants with two state of the art missing data handling procedures-- maximum likelihood estimation (ML), and multiple imputation (MI) and to demonstrate the use of these techniques using popular software packages (SPSS, SAS, Mplus). The goal of this workshop was to provide participants with the skills necessary to understand and appropriately implement ML and MI in their own research.

Led by: Craig Enders, Ph.D., a Professor in the Department of Psychology at UCLA.

Date held: November 13-14th, 2015

Attendees: There were 14 registered participants

The Melissa Institute
For Violence Prevention and Treatment.
Overview
The Melissa Institute led by Executive Director Heather Winters and Trish Ramsey, is a non-profit organization dedicated to the study and prevention of violence through education, community service, research support and consultation. The Institute's mission is to prevent violence and promote safer communities through education and application of research-based knowledge.
The mission is accomplished in the following ways:

Education
Consultation
Community Service
Research Support
Latest Conference
A Public Health Approach to School Safety and Violence Prevention.
Conference objectives:
Consider the promotion of well-being in individuals, schools, organizations, and communities with the integration of wellness and fairness
Develop awareness of assessments and online interventions to promote interpersonal, community, occupational, psychological, physical, and economic (I COPPE) well-being
Identify characteristics of trauma-informed practices in a school setting
Formulate ways to engage parents and community partners in prevention strategies that benefit the school environment and public
Conference speakers:
Samantha Dietz, Ph.D., LCSW - Jim Larson, Ph.D., NCSP - Deborah A. Montilla, M.S. - Frank Zenere, Ed.S.
Date held: November 13, 2014
Attendees: 166 attendees

Practice Improvement Network
Community Partnership to Improve Behavioral Treatment.
Overview
A grant by the Health Foundation of South Florida will help to create a "Practice Improvement Network" that builds organizational capacity to deliver evidence based treatments to our community's underserved populations.
The UM CEW-RC seeks to help build the organizational capacity of local behavioral health care providers by creating a practice improvement network in which partners from the academic and community sectors work collaboratively to improve the reach and quality of evidence based services for populations that are typically underserved, vulnerable, and hardest hit by risk factors. This effort is needed because the development of Evidence Based Practices (EBPs) has far outpaced the adoption of these innovations in practice. This gap between research-proven interventions and typical clinical practice contributes to poorer outcomes, reduced client satisfaction/service utilization, and inefficient service systems.
This project engages several community treatment agencies that have a far reaching impact on the community and that are committed to practice improvement and state of the science services. Representatives from all levels of the agencies will work with the CEW-RC to: identify and select EBPs that are attractive and relevant to practice improvement; design the training and coaching efforts; and measure practice improvement changes (e.g., staff training on EBP, patient satisfaction).
 Approximately 50 representatives from local agencies will participate in this effort. The approach will be a community based participatory research-type of effort to identify barriers and facilitators to sustainable service improvement. Budget items cover CEW-RC staff and 3 separate budgets that fund three practice improvement project costs (e.g., nationally-known EBP trainers, training event costs, and agency staff costs during training).  The UM and the Dunspaugh-Dalton Foundation provide in-kind support for this effort.